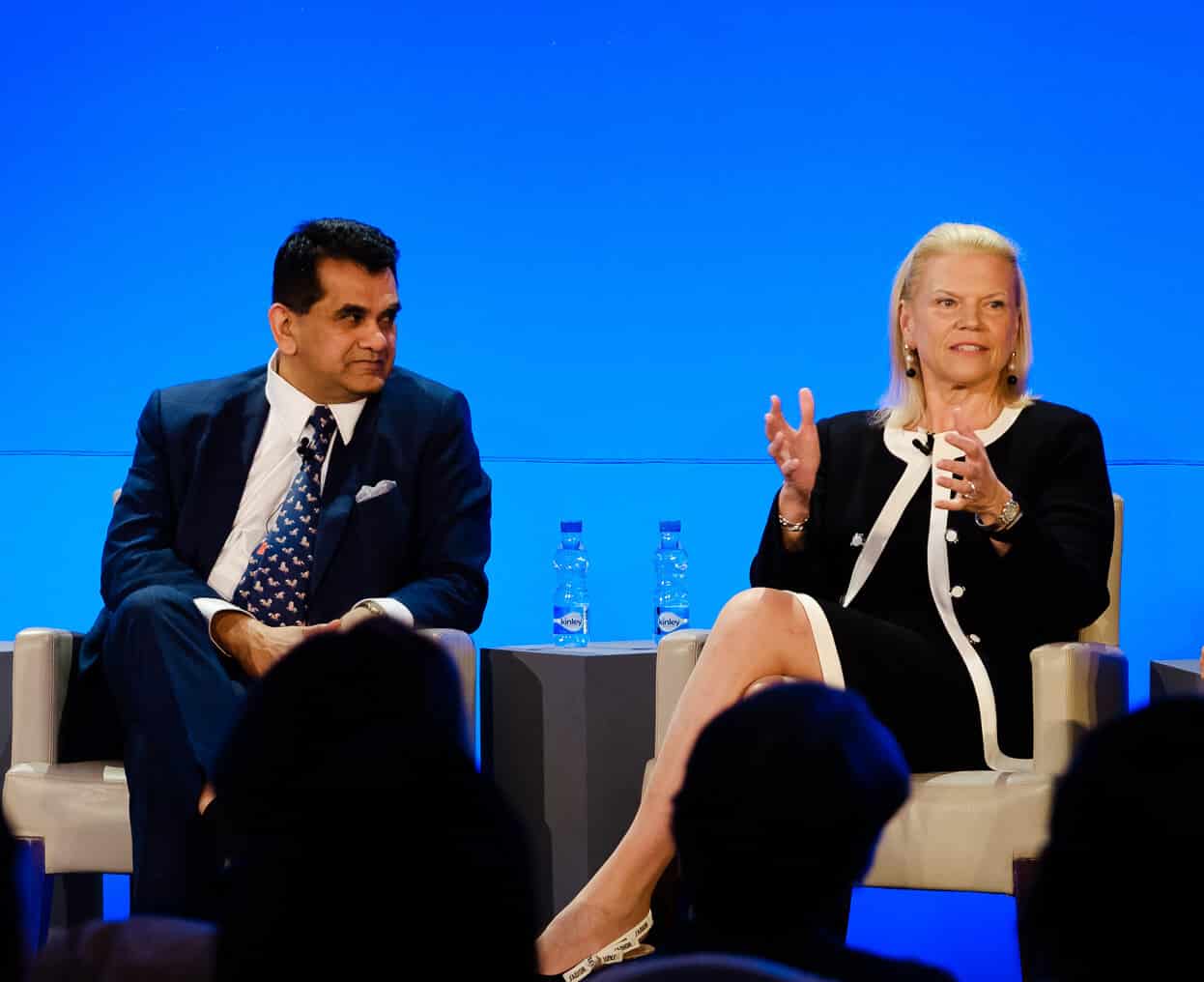 IBM to collaborate with State government of India to train more than 1 million women
IBM the IT giant company on Monday announced that the company will significantly work with the Central and State government of India and will help more than 1 million female students to learn additional skills. Female students namely from the field of science technology, math's field and engineering will be trained for a period of 3 years.
Chairman, CEO and President of IBM, Ginni Romettey addressed at a company event "We are seeing that there will be a 100 percent change in the jobs. The company requires more of women to work, and we are going to train them for STEM for the period of 3 years."
IBM will partner with three state governments namely, Telangana, Andhra Pradesh and Karnataka and later the company is planning to include other states within the next few months. The partnership will be initiated by signing the agreements on March 11.
There is a great demand for highly qualified employees in India, and it is increasing fast due to growing emerging technologies such as Cloud and AI.
During the event, Ginni Romettey said that the program is not only about organizing technical training session but also an emphasis on the thought process, life skills and other skills.
The partnership of IBM with the Indian government is of 3 years. The 3 year programme will increase the involvement of girls and women in STEM careers. The programme includes comprehensive methods so as to develop technical capabilities along with life and self-realization skills. The STEM career program will prepare women with the desired skills of the future and will help them to push the economy of the next decade.
From among the various initiatives of IBM, the new programme in India is part of such initiative that has been announced by IBM during the IBM India Skills Forum which was conducted in New Delhi. This new attempt has the ability to advance the skills and careers of over 1 million female students and women. It also offers educational resources to over 4 million teachers for 3 years.
The IBM Company will be partnering with seven state governments within India so as to train more than 200,000 girls and women in government schools for next three years for 'new collar' jobs by the means of the research study and STEM subject study. The study will be carried on in classrooms and through online, IBM official mentioned.
Rometty mentioned that IBM's partnership with Kendriya Vidyalaya School to assist math's teachers across the country with the support of artificial intelligence platform 'Teacher Advisor With Watson" that will help around 3 lakh female students.
IBM's continues discussion with the government will benefit around 4,000 tutor and around 6 lakh students through IBM's Artificial Agency platform which will allow 5 lakh women students to participate.
IBM has made the announcement that the 2-year Advanced Diploma Programme will be initiated based on emerging technology which is developed in collaboration with the Ministry of Skill Development and Entrepreneurship. The programme will be applicable to 100 Industrial Training Institutes (ITI) which will also include 50 all women ITI's for the next three years.
Internship of 5 months will be provided to a few students within this programme by the company.