Litecoin was ascending from its support zone after dropping from its highs of $305.31. During the past month, the coin was revolving in between the price range of $151 and $103. However, the LTC coin got tested at the support zone but couldn't decline further and began to rise. On February 08, a bearish candle was formed, and the following bullish candle couldn't close above $142.79. The bottom horizontal line has been a support zone for the price, and the coin has uplifted to its highs twice from that zone in the past. If the price of Litecoin closes above the top horizontal line, it may reach its highs in the long run. During the previous year, at the same time frame, the coin has shown a remarkable uptrend at the same time frame.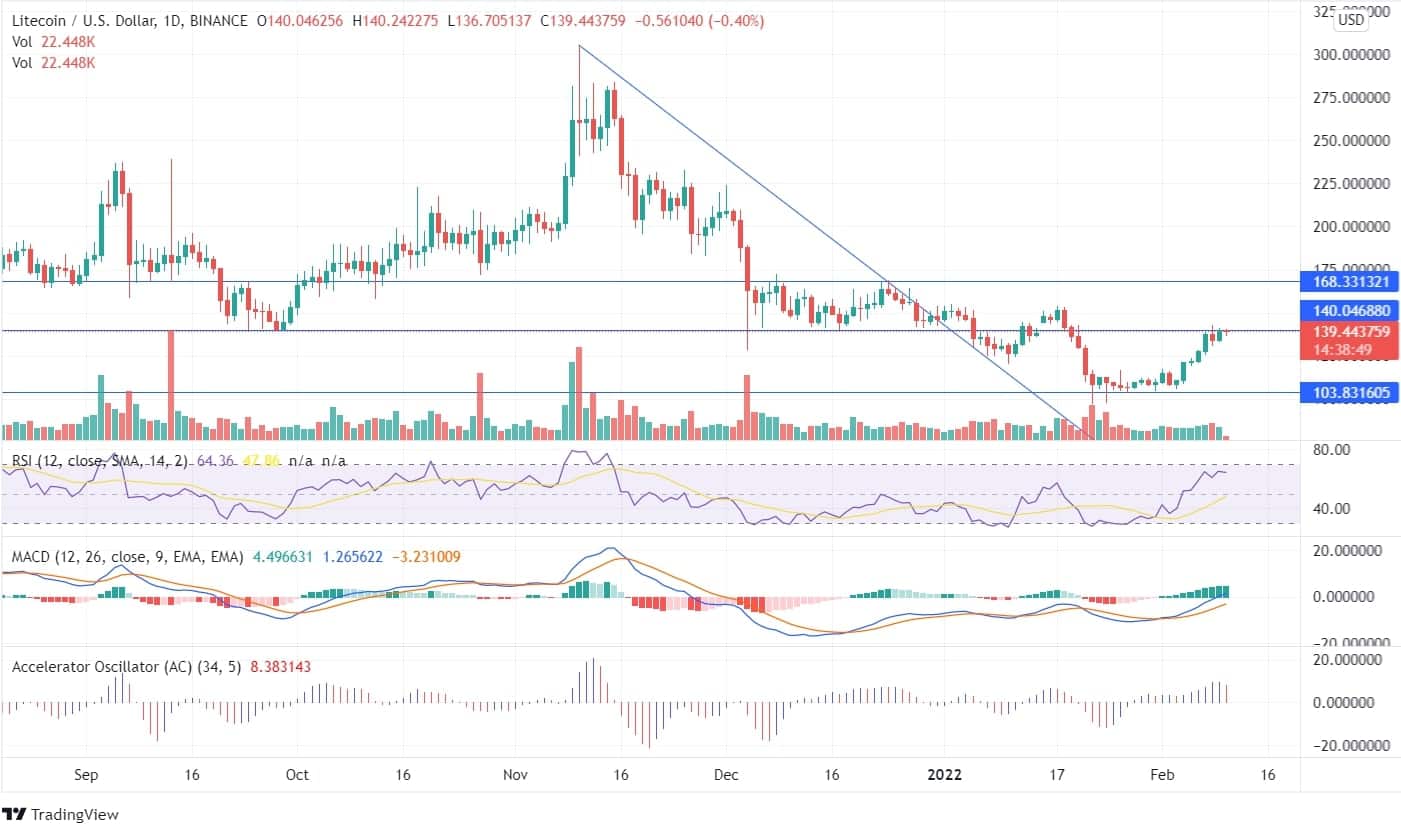 On the above chart, the MACD line is trading above the signal line, which can indicate bullish momentum. The RSI indicator being 64 may lead to an overbought zone. In a period of 10 days, the coin has given a return of 29% to its bulls. The volume candles are neutral, thus creating indecision about the price action.
On the weekly time frame, the previous week's candle and the forming candle indicate bullish momentum. The technical indicators are currently in the bearish zone; however, if the LTC bulls push the price above the swing high, a vigorous opportunity can be expected as per Litecoin price prediction. The coin has been above the support zone for the entire past year, and recently, it got rejected at the support line and uplifted, which can indicate the bulls.
The investors can wait for Litecoin to close above the bottom horizontal line in the upcoming days. If the price of the LTC coin continues to mount, it may cross a minimum of $165; however, if the coin declines, it may reach its lows of $103.