SafeMoon is a DeFi based token with 3 functions that take place during a trade- LP acquisition, burning, and reflection. It has a combination of auto-liquidity generating protocol and RFI tokenomics. The plan is to develop an NFT for charity projects and educational Apps, and the token holders will get SafeMoon on this protocol.
The developers of this protocol have an ambitious road map, and the initial step will be to list the cryptocurrency on leading exchanges. After that, they want to launch a decentralized exchange and increase their partnerships with other corporate houses.
SafeMoon was launched on March 8 last year, and the price was $0.0000000010 with a supply of 777 trillion tokens. John Karony is the current CEO of SafeMoon.
It aims to solve a big problem in the emerging DeFi industry. The big problem is that newcomers do not have easy access to high APY LP farms. This protocol wants to introduce a new idea of static rewards and add incentives for coin holders.
Besides that, the automatic LP provides stability to the protocol and introduces a manual burn strategy in the long term. The SafeMoon is a new cryptocurrency, and in the last few months, the price has been going down. Read SafeMoon price prediction before investing so that you can make the right investment decisions!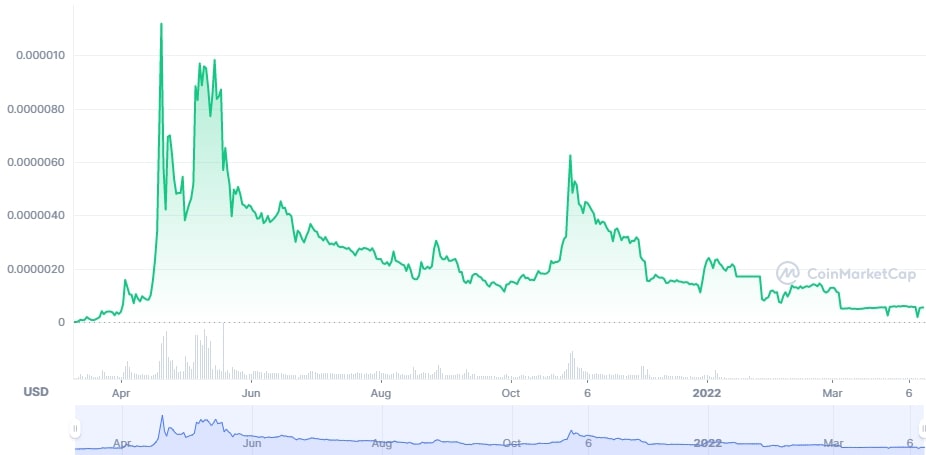 At the time of writing, SafeMoon was trading around $0.00000054. Moreover, it is not a very popular cryptocurrency (for trading) because it is not available on many exchanges, so you can face liquidity problems.
That is why we advise you not to invest in this coin currently, but if you want to take the risk, you can invest an amount that you can afford to lose, and you should hold it for the long term.